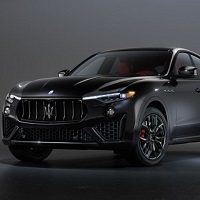 Today's Topics for Nik Miles and Truck Girl Jen:
Volvo's Russell Datz has the scoop on Volvo's first ever pure-electric car, the XC40 Recharge P8 AWD

Maserati's Karl DeBoer previews the 2020 Levante SUV

Hyundai's Michael Evanoff says the 2020 Ioniq brings MORE electric range

Self-Driving Ubers are headed to the Nation's Capitol

Anton Wahlman runs down Tesla's most recent financial results

What's Nik rolling around in this week? How about the Honda Pilot Black Edition? Or maybe the Mercedes B Class is more your style?