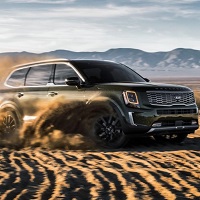 Nik Miles, Truck Girl Jen, and John Vincent's topics for today's show:
Perry Stern runs down his top picks for Luxury Sedans

Brian Armstead checks off his top Electronic Vehicles of 2019

The Fast Lane Truck's Roman Micah has his best trucks of the year

John Vincent has your best choices at SUV

New fees you should be aware of that may soon be coming to your area when it comes to registrations

Nik drove the Dodge Charger SRT Hellcat in to the studio, but what should be in your driveway? Just about everything in this show!!!